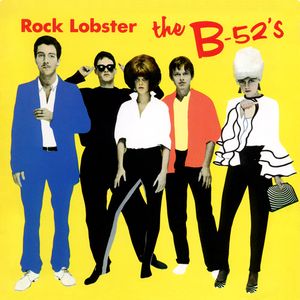 "Rock Lobster" appears on The B-52's debut album, released in 1979. It was the group's first single to make the Billboard Hot 100, peaking at #56. One person who heard the track was a retired John Lennon. He heard the obvious influence of his wife's music on the track, particularly in some of the vocal mannerisms employed by the B-52's Cindy Wilson and Kate Pierson. This inspired him to come out of retirement and record a new album with Yoko Ono. Their Double Fantasy album was released in 1980.
Here are 30 songs from The B-52's including some extracurricular activities.
Follow Tunes du Jour on Facebook.
Follow Tunes du Jour on Twitter.
Follow me on Instagram.