The Motorola PieceOCrap 2000 is a high-end Android device sporting a gorgeous 4.3 touch display. It features 3G data when it's having a good day and Bluetooth compatibility except when you need it. It offers access to thousands of apps. Just tap the app icon sixty to seventy times and you'll get the message "Unable To Open. Would You Like To Close?" This feature, unique to the Motorola PieceOCrap 2000, saves you lots of money on data charges. The Motorola PieceOCrap 2000 also saves you money on your phone minutes, as many calls you try to make will not go through. Sometimes you may notice your device making a sound. That indicates a call is coming through. Don't be alarmed – the PieceOCrap 2000 will disconnect the call once you answer it. Should you experience any problems with your Motorola PieceOCrap 2000, call Verizon Wireless Customer Service. After being on hold for fifty minutes, listening to Muzak played at an ear-splitting volume, a Customer Service rep will get on the phone, listen to your problem, and then tell you that you need to do a factory reset on our device, regardless of what the issue is. Be sure to humor them by doing so. It won't fix your phone, but it keeps them employed.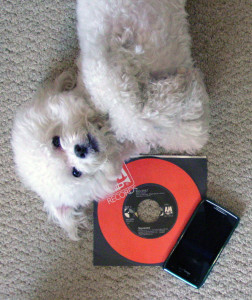 Today Glenn Tilbrook, composer, guitarist and usual lead vocalist of the band Squeeze, celebrates his 57th birthday. The group had twelve top 40 hits in their native UK, none of which were named "Tempted." In the US they had two top 40 hits, neither of which were named "Tempted." "Hourglass" reached #15 in 1987 and "853-5937" peaked at #32 the following year. I would dial 853-5937 to see who answers, but I have a Motorola PieceOCrap 2000.
Click here to like Tunes du Jour on Facebook!