In April 2009, two months before Michael Jackson's death, Julien's Auctions presented an exhibition of items from Jackson's Neverland Ranch, being made available for sale to the public to satisfy the superstar's debt obligations. Housed in a former department store in Beverly Hills, the collection was a fascinating collection of paintings, sculptures, awards, clothes and furniture. Jackson cancelled the auction at the eleventh hour; however, the exhibition remained open to the public for eleven days.
Here are some of the photos I snapped of the collection.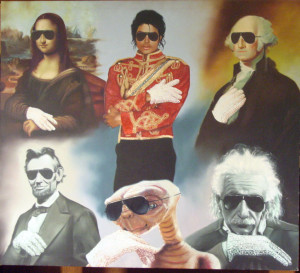 Michael filled his home with many representations of himself.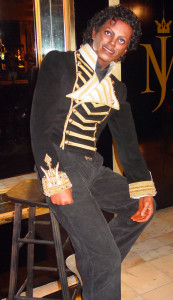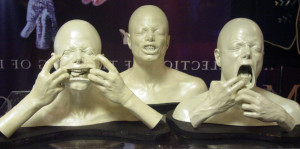 He had lifelike statues of people other than himself, such as the lady above and the two below.
His very simple dining room
More pics can be found here.
Today is Michael Jackson's birthday. Friday is dance day at Tunes du Jour. Today's playlist consists of some of Jackson's best dance tracks. Shammo!
Click here to like Tunes du Jour on Facebook!