In 1980, my friend Lydia, who preferred I call her Candice, gave me a diary for Hanukkah, which I prefer to spell Chanukah. Adorning the cover of the diary was a drawing of Paddington Bear, about whom I knew nothing except he appeared to go out wearing only a coat and a hat with the price tag still on it, an ursine Minnie Pearl who reminded me of that guy I saw in Times Square five years earlier. My parents had taken me to see Broadway's The Magic Show starring Doug Henning for my eleventh birthday. On our walk from the restaurant to the theater we passed a man with no pants sitting on a mailbox shouting about "the system." I sensed that man made a wrong turn at some point in his life.
I'd never kept a diary, but not being one to throw away a gift, I gave it a try. "January 1. I woke up at noon. Had bacon for lunch. New England clam chowder for dinner." I cherish that memory of my most festive New Year's Day ever.
On January 10 I listed my ten favorite current songs:
That constituted the beginning of a habit I've upheld every Saturday since. This week Glenn's Ten begins its 41st year.
Despite the initial Glenn's Ten consisting solely of national top 40 hits that one could hear on Casey Kasem's countdown way too early on Sunday mornings, the other kids in school never talked about them. My fellow seniors at New Jersey's Saddle River Country Day School talked about the greatness of The Doors, Led Zeppelin and The Grateful Dead, but never discussed the brilliance of Eddie Rabbitt employing alternating finger snaps and hand claps to mimic raindrops hitting the ground in "I Love a Rainy Night." Led Zeppelin didn't do that in "Fool in the Rain." The Dead didn't do that in "Box of Rain." The Doors' "Riders on the Storm?" Nope. It was Eddie Flippin' Rabbitt, and there's more precipitation from whence that came. My favorite rock and roll singer during my high school days, Barry Manilow, connected with me on "I Made It Through The Rain." Whereas Mr. Rabbitt sang about his passion for actual rain, Barry "The Man" Manilow's rain was a metaphor for adversity and everyday struggles. High school's social scene was a struggle for me. Already shy and introverted, my fondness for the most popular music of the day exacerbated my feeling of not belonging, which is ironic, don't you think?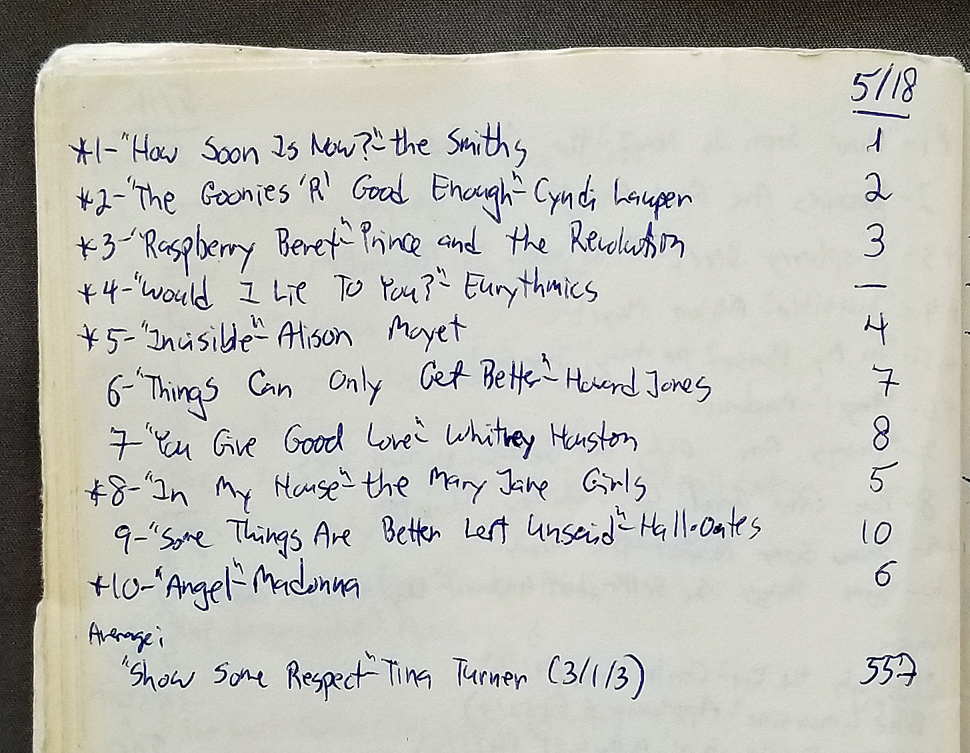 From the late summer 1981 to spring 1985 I attended Brandeis University in Waltham, Massachusetts. Shy me made a few friends there, such as Kathy, who was my platonic date for the school dances. I so enjoyed dancing, and our college years were a furtive time for dance music, with the release of Michael Jackson's Thriller and the rise of Madonna and Prince, plus all those new wave bands hailing from the UK. Kathy was especially taken with them. She studied in London one semester, and when she returned to the States she gifted me a mixtape of the music she discovered abroad. I was particularly taken with The Smiths, whose singer, Morrissey, recognized what I was feeling. (We didn't yet know about his racist leanings.) The Smiths weren't well-known in the United States. I recall Interview magazine's Glenn O'Brien writing that the only people in the US who heard of The Smiths were some "pretentious yuppies at Brandeis." I'm famous!
In the spring of 1985, The Smiths released their single "How Soon Is Now?," with its lyrics:
There's a club if you'd like to go
You could meet somebody who really loves you
So you go and you stand on your own
And you leave on your own
And you go home and you cry
And you want to die
It was like he read my diary, if my diary was more than song lists. I desired a girlfriend so badly, but my shyness prevented me from asking girls out, and on the one or two occasions where I mustered the courage, I was rejected.
When you say it's gonna happen now
When exactly do you mean?
See I've already waited too long
And all my hope is gone.
A few months after graduation I landed a job in the Accounting department of CBS Records. Me at a record company! The record company that distributed Michael Jackson and Cyndi Lauper and Bruce Springsteen and Barbra Streisand and flippin' Deniece Williams! I got the job through my skills and know how – I'm a math geek and great with numbers. Let's hear it for this boy!
By the way, as you're looking at my top ten lists, the column on the right is the position that song held the previous week. Under "Average" I list the songs that dropped out of Glenn's Ten that week. The parenthetical lists that song's peak Glenn's Ten position, the number of weeks at that position, and the total number of weeks in Glenn's Ten. The number to the right of that is the sum of every position held by the song, plus 11 for every week of the year the song was not in Glenn's Ten, which number I then use in December each year to compute my tally of my favorite songs of the year. That's the skills and know how that got me my job. Math geek!
I'm gay. My first clue was that I had been attracted to men with muscular physiques for several years, though I attributed that to envy, as I was so skinny. It turns out it was more than envy. I admitted that to myself in 1988, and from then on I was open about it. Interestingly, none of the artists in the Glenn's Ten of January 9, 1988 were openly gay publicly. Nope, not him. Nor him. Nor him. I'm still not sure about him; do you know?
In other big news, in 1988 I moved from the suburbs of New Jersey into Manhattan. Just two years earlier I couldn't envisage me living in the big city, with all its noise and activity and men donning only a coat and a hat. Now I loved this concrete jungle where dreams are made of. Let's hear it for New York New York New York.
In even bigger news, I changed the verbiage denoting the scores of songs that fell from Glenn's Ten from "Average" to the more accurate "Total." What a year! Break out the bacon and chowder and make way for 1989!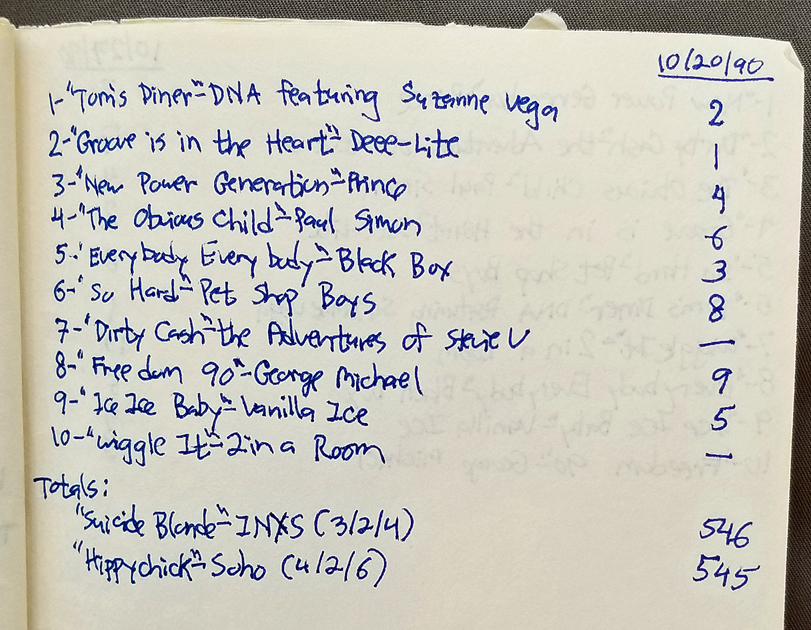 I met Tommy in 1989 at a dance at NYC's Lesbian, Gay, Bisexual and Transgender Community Center. I went with my friend Frank, who knew the friend with whom Tommy went, so while those two were catching up on the dance floor, I was dancing with Tommy. We became a couple. We'd go out dancing every other weekend. I can still picture him throwing his hands in the air during the chorus of Black Box's "Everybody Everybody," when they sang "everybody" for the fourth and eighth times. Or perhaps that was me with my hands in the air. I get us confused. Like Tommy's mother said to him after meeting me, "He's like a Jewish version of you." (Does that make me a self-hating narcissist?)
I broke up with the gentile version of me. Tommy was and is a good guy, though I was missing the massive amount of support I required to counter my insecurity. It was that insecurity that kept me with him for three-plus years, as I thought I'd never encounter another guy as cute or who possesses all of Tommy's positive qualities who felt the same about me. Eventually I realized I was cheating myself and broke it off to discover where life takes me.
Career-wise, I moved from CBS Records' (now Sony Music's) Accounting department into the division of the company that licenses their music. Brought in to manage their accounting functions, I asked my boss if he could teach me about licensing (negotiating deals for music to be used pretty much anywhere music is used – on albums, in movies, playing above your head at the Piggly Wiggly, etc. That greeting card your mother sent you that plays "We Are Family" when you open it? You're welcome.).
I learned a lot, and when a position opened up in the International Licensing department, I applied for and got it. The job included several trips to Europe to meet with and do presentations for Sony's affiliates.
I was still shy. I was still introverted. I also was a perfectionist who needed to master his job. I had to conquer my shyness. I had tried therapy in the past, but it didn't work for me. My therapist would assign me homework – "Go to a bar or a club and say hello to someone. Just hello." "Hello, therapist! I'm here because the thought of saying hello to a stranger is mortifying." He may as well have told me to wrestle an alligator. Afraid of needles, I'd let the dentist drill cavities without first injecting me with Novocaine. That I could handle. Talking to a stranger was too painful. This demanded radical action.
When people got to know me they'd tell me I'm funny. That's it! I'll become a stand-up comedian. I'll be on stage in front of strangers, expressing my thoughts, and they'll have to listen to me, because I have a spotlight and a mic. I took courses at The New School and the American Comedy Institute. I studied improvisation at HB Studios. I made my stand-up debut at a meeting for singles at the Jewish Community Center on Manhattan's Upper West Side. I think the only one who scored that night was me. I got laughs. I got more bookings. Over time I won comedy contests. I was favorably reviewed in several publications, with Backstage newspaper featuring me in a front page story. Within a few years I performed for a sold-out crowd at NYC's famed Caroline's on Broadway. During my years of performing stand-up comedy only one audience heckled me – a group of senior citizens during a fundraiser for a Catholic hospital. The only ones there who appreciated my "Glenn's Tips For Meeting Guys" routine was a table of nuns and priests, one of whom was taking notes, I swear to whomever he believes in. That gig aside, stand-up boosted my self-confidence.
I met with Sony's affiliates. I did presentations. I made them educational and fun. I enjoyed doing them. At a conference in Athens, my fellow employees awarded no-longer-as-shy me a bottle of ouzo for my mastery of Greek dancing, which I think had less to do with my dancing than it did with the consumption of ouzo by the judges. Still, I welcomed the recognition. To this day I have that bottle. I don't drink yet I'm not one to throw away a gift.
In the fall of 1996, I was dating Dr. Leonid, a nice-looking Russian dentist I met through a personal ad he placed. I liked him, though I knew he wasn't "the one." And he knew that I knew that he wasn't "the one," though I was "the one" to him, a sentiment he drove into me by singing along to Madonna's "You Must Love Me" from the Evita soundtrack while we were baking the potato.
My #1 song was BLACKstreet's "No Diggity." When the CD single was released, I went to buy it at Nobody Beats the Wiz in Union Square. On my walk over I thought "I wonder if that cute salesguy who was there on Father's Day still works there." As I approached the top floor, where the CDs were sold, my eyes locked with that salesguy. No-longer-as-shy-yet-still-very-shy me immediately looked away and headed to the section for CD singles. "May I help you?" I heard from behind me. That's how I met Michael. We chatted for several minutes about the music we liked, a conversation I found far more pleasant than having a cavity filled. Nobody Beats The Wiz didn't have "No Diggity" in stock, so I left with "Macarena Christmas" and Michael's phone number.
Michael and I went on our first date the following Friday, when he revealed that he kept a weekly list of his favorite songs. What kind of wackadoo does that? I liked him. Dr. Leonid, who was away on vacation when Michael and I went out, called me the moment he was back (This was in the pre-cell phone days), and I broke the news to him. He didn't take it well. "Who is he?" "His name is Michael." "How old is he?" "He's 23." "Where does he work?" "At a store." "What store?" "I'm not going to tell you where he works." "I feel like someone stabbed me in the heart!" A popular song on the radio at that time was Toni Braxton's "Un-break My Heart." If Dr. Leonid maintained a top ten, that record would have then jumped to #1 with a bullet. Needing a copy of this song that so adequately expressed what he was feeling, he went to Nobody Beats The Wiz in Union Square. While looking for it, a voice from behind him asked "May I help you?" Dr. Leonid turned and saw the salesguy's name tag. Michael. "How old are you?" Dr. Leonid asked. "23," the salesguy replied. They made plans to go on a date.
They never did go on that date. Dr. Leonid relayed the story to me a week later when we met up for dinner, revealing that he asked out Michael merely to hurt me and make me upset. I wasn't upset. I thought it was hilarious. That made Dr. Leonid upset. As far as I was concerned, Michael could see who he wants. He doesn't belong to me. I was happy that someone as attractive as him would even date me. I recognize that sounds like low self-esteem talking, but that's only because it's low self-esteem talking.
I only saw Dr. Leonid once more after that, a few years later at a cabaret show. The friend who invited me also invited another friend of his, who it turns out was Dr. Leonid's then boyfriend. Dr. Leonid lit up when he saw me and we caught up for a few minutes. His boyfriend did not care for the obvious affection Dr. Leonid still felt for me. They departed before the performance started and broke up the next day.
Michael and I have long since stopped seeing each other, though we still discuss music and share our lists.
Speaking of …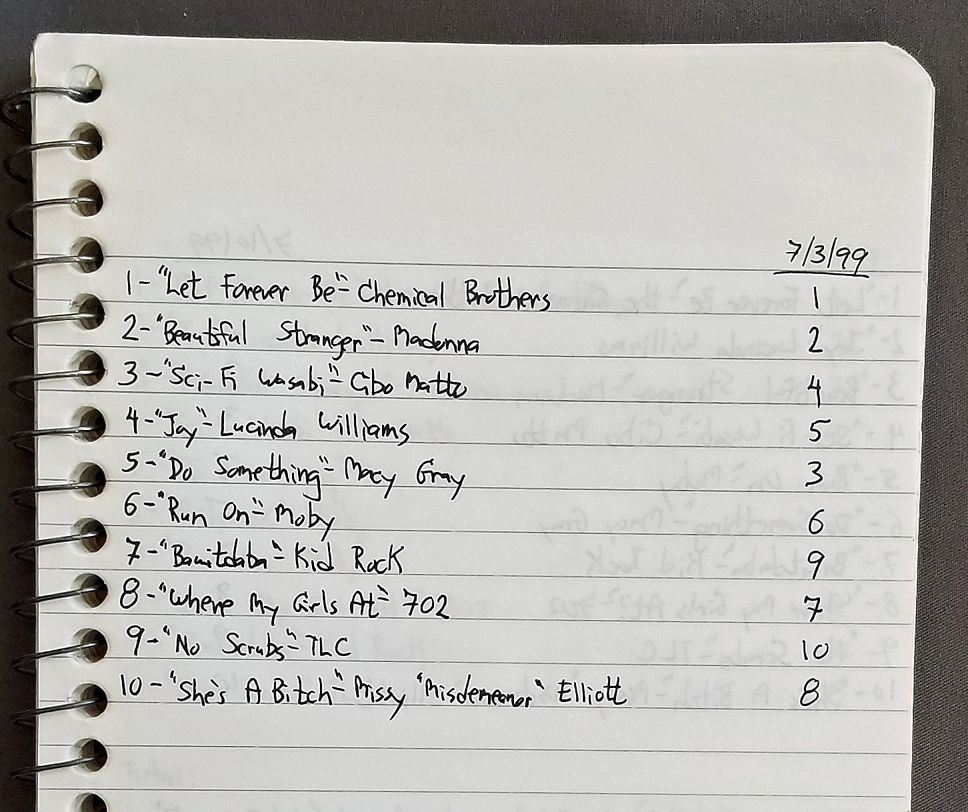 My four years working in Sony Music's International division were the longest I'd gone without a promotion in my 14 years at the company. I reckoned this was the end of the line of my career. I could remain there and suck it up or end up in Times Square wearing only a coat and a hat with the price tag still on it. Neither was optimal. Enter Macy Gray.
Don't let the days of your life pass you by
You got to get up, get out and do somethin'
How will you make it if you never even try?
A woman with whom I was working on a license deal invited me to a dinner party. I did as Macy Gray suggested and pressured myself to go. While there I asked folks if they knew of any record company that is hiring. "I think Zomba is." Zomba was the home of Backstreet Boys, A Tribe Called Quest, and a young performer who at that moment was enjoying her first hit – Britney Spears. I sent my resume to a former Sony employee who was now at Zomba. She passed it on to her boss. Her boss called me. "We just created a new head of licensing position and you're exactly who we're looking for." And so, off I went. My optimism returned. And to think, all I had to do was put myself out there and talk to people. I learned a valuable life lesson: always listen to Macy Gray.
My four years at Zomba were great. I got promoted two years into it, and under my leadership, the company's licensing revenue increased 400%. A few other companies reached out to me to get me to jump ship over to them. One was Warner Music Group. An executive from Warner asked me "how much would it take for you to relocate to LA and be our Vice President of Domestic and International Licensing and Contract Administration in our Rhino Records division?" LA, with their traffic and smog and healthy dining? Yuck! I proposed a salary 60% more than I was presently making. The executive called back two days later. "Your salary was approved." At the same time, my boss at Zomba told me "You are now in charge of film and TV licensing for every BMG label – Jive, RCA, Arista, etc." BMG had purchased Zomba some months earlier. BMG was unable to match the Warner salary, and thus, I said goodbye to New York and Bobi, the handsome Dutch soccer player I was dating, and off I went to breathe in smog while sitting in traffic and munching on a carrot stick. I made it. The week I started at Warner, Zomba recording artist Justin Timberlake fell out of Glenn's Ten, and Warner recording artist The Streets was #1. Could this be a sign? Don't be stupid.
Most of my years at Rhino/Warner were good. Under my leadership the licensing team had several record-breaking fiscal quarters. Rhino's General Manager/later President told me on several occasions "I don't know how you do it. Sales continue to decline, yet licensing revenue keeps going up." I'll tell you how I did it. I know how to negotiate lucrative deals and I hired and developed good teams. The rise in licensing revenue year over year wasn't enough to compensate for Rhino's declining sales, and every year we had layoffs. In September of 2013, one month shy of my fiftieth birthday, I found myself an out of work bitch. (See what I did there!) Rhino's former GM/now President told me "Licensing receipts are declining." No shock, Charlotte! That's what happens when you prune a staff of 27 down to a staff of four. I'm outstanding at my job but I ain't Doug Henning!
While being laid off is rude and insulting, the reality is I was ready to leave. In my last year at Rhino they had me reporting into a different senior vice present. This SVP would yell at me (and other employees), cuss at me, and blame me for some poor licensing deals made by an outside party he hired, deals he failed to review and that had no oversight by me or anyone on my team. I now recognize that his conduct likely stemmed from his own insecurities. People deal with their insecurities in different ways. I turned mine inwards. My boss lashed at people and didn't accept responsibility for his mistakes. I understand. I have sympathy. Still, what an asshole!
My friend Martin urged me to quit. I was stressed. I was unhappy. At this point in my career, I had proven my abilities and had 27 years of stellar employee reviews to back me up. As soon as I exited that meeting with the company's president and Human Resources I went to my office and immediately texted my friend Martin: "My birthday present came early this year."
This was the first time since I started at CBS Records in 1985 that I found myself without a job.
Not only was I unemployed; I also was single. I went on a fair amount of dates when I got to LA. Early on I met a great guy named Carlo. We went out a few times and seemed to click. We decided to be a couple. I haven't seen him since we made that decision. I hope he wasn't kidnapped or killed wrestling an alligator or in a home invasion. None of those possibilities occurred to me until today. Hopefully he's alive and well and merely decided he doesn't like me and chose to ghost me. What an assh—no. He's a good person. I don't know where he went, though I sincerely hope he's happy and doing well wherever he is. I wish that for everyone I've ever dated.
Only three of the song's in this week's Glenn's Ten are in the national top 40. One is my #1, Megan Thee Stallion's "Body." I discovered a group of friends who share my love of it, and we fan boy over the cleverness of Ms. Stallion's lyrics, to wit, "saucy like a barbecue but you won't get your baby back." If that doesn't win M.T. Stallion the Pulitzer Prize for Poetry then their voting process is shoddy oddy oddy oddy oddy oddy oddy oddy oddy oddy oddy oddy oddy oddy oddy.
Over the 40 years I've been writing down my favorite songs of the week, my tastes have evolved, though what gravitates me toward certain songs hasn't. Over the 40 years I've evolved, though I retain many core traits. I'm still an introvert. I still consider saying hello to a stranger terrifying and painful (though I do now let the dentist shoot me up with Novocaine before drilling.) While the past year of living through a pandemic has caused my anxiety to spike, the bright spot I find in it is I no longer have to come up with excuses to avoid social gatherings. As my friend Angel said, "It's like you've been practicing for the stay at home mandate your entire life."
Speaking of man dates, a love life doesn't exist for me. I went out with a few good guys my first seven years in LA, including the aforementioned Carlo, as well as the gorgeous bodybuilder attorney and the adorable high end furniture salesperson with the rash, though at some point I gave up. I've gone on only one date in the last ten years, though four guys went on dates with me due to miscommunications. It seems a relationship isn't in the cards for me. I'm too old. I'm not fit enough. If that sounds like low self-esteem talking, that's because self-esteem is a journey, not a destination. I still have work to do on myself, though there has been progress over the years. I now like myself enough to relish solitary time and not spend it pining for a boyfriend, though who doesn't like a baked potato?
But hey, anything can happen. Forty years ago, I didn't conceive I'd have a successful career in the music business. I didn't think I'd feel comfortable speaking to hundreds of people. There may exist someone out there for a funny, smart, music-obsessed math geek. Until he shows up, I'll continue doing what I do and await further instructions from Macy Gray.
I still often feel I don't belong, though I found a group of guys who also feel like they don't belong, so we "don't belong" together. I suppose that's the primary difference between 17-year-old Glenn and 57-year-old Glenn: my shyness and feelings of otherness are not frightening or debilitating. They simply are there, and while I wish I didn't feel these feelings, I do and life goes on. I'm less insecure. I made it through the rain.
My initial plan after departing Rhino was to decompress for two weeks and then search for a job. That plan was quickly nixed when I realized after two weeks not working that I was the most relaxed I had ever felt. I looked at a job posting for a VP of Licensing position at another major record company and found my stomach turned. I don't want to run the licensing department at a big company anymore, but what to do? It didn't make sense to work for 28 years straight and then relax for only two weeks. I extended my break and set to work on myself, exploring what makes me happy, which, aside from listening to music, is being creative. I attended more improv classes and writing classes and joined two public speaking clubs. As evidenced previously by the joy I took in performing stand-up comedy and doing business presentations, I enjoyed public speaking. Maybe there's a fresh career there. What would I talk about? I don't think I'll secure many bookings discussing the brilliance of Eddie Rabbitt (but seriously, those alternating finger snaps and hand claps!). I guided my staff to great success, so perhaps I'll talk about leadership. My staff was made up of men and women of varying ages, races, nationalities, sexual orientations and religious beliefs. When I exited Rhino, its senior management was all men, all white, all straight, all cisgender, and all in their forties. Well, one guy was in his fifties; he got laid off the week after me. I decided to pursue corporate speaking about the value of diversity to organizations and how it's not only the right thing to do morally; it's also the right thing to do fiscally. It's taken me awhile to get it going – I'm still working on my perfectionist tendencies – but I anticipate my diversity book and online course to launch this year, and I'm confident they'll perform well. Not over-the-moon confident, but reasonably confident. If they don't work, I'll attempt something else. I'm smart. I'm resourceful. I'm still evolving. I'm not ready to head to Times Square and sit on a mailbox wearing nothing but a coat and a hat with the price tag still on it.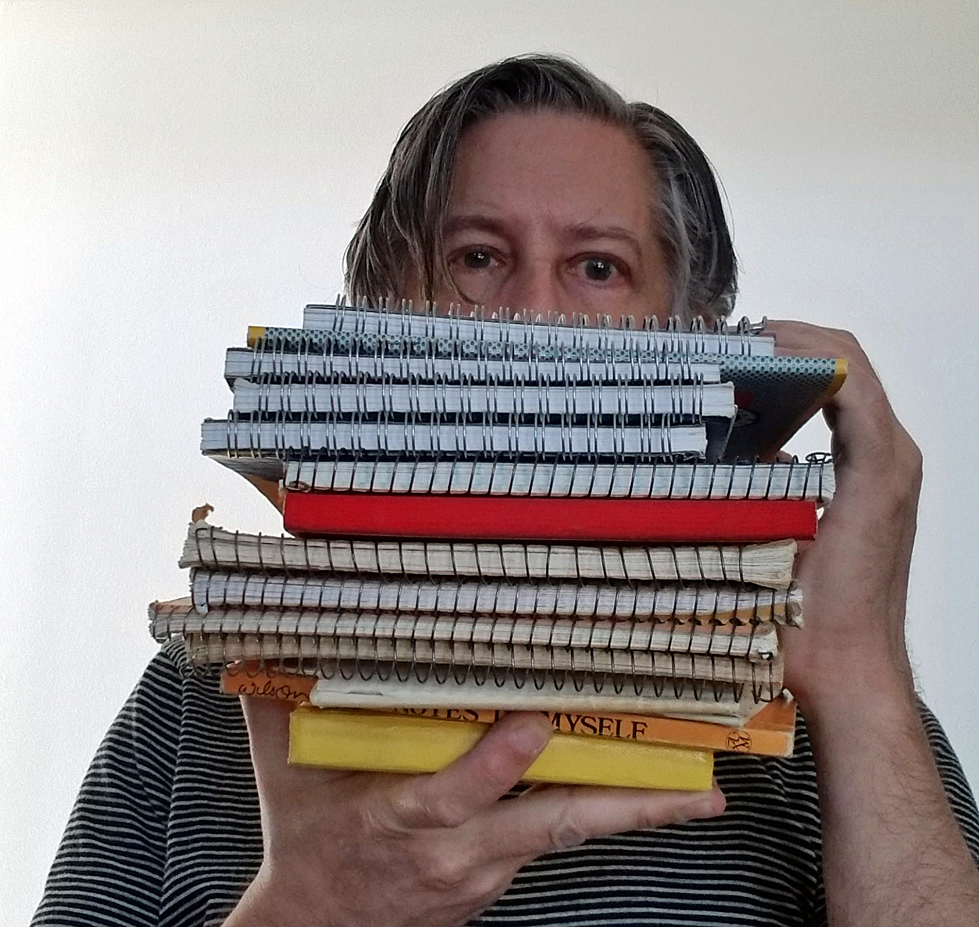 Today's playlist consists of my top song from every year I've been doing Glenn's Ten, courtesy of my math skills:
Follow Tunes du Jour on Facebook.
Follow Tunes du Jour on Twitter.
Follow me on Instagram.