In 1973, 23-year-old Stevie Wonder, who had been having hit records for a decade, released Innervisions. He wrote the lyrics, all of which carry meaning and are substantive. He composed the music, with catchy melodies making the messages that much more accessible. He played almost all of the instruments on each track. He arranged and produced the album. He did all of those things superbly. That is why I rank Innervisions as my #3 album of all-time.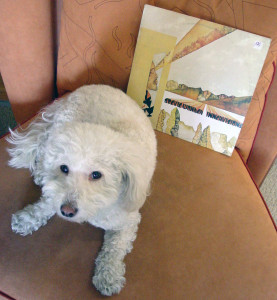 Musically, one gets a blend of funk, ballads, soul, and jazz fusion.
Vocally, one hears a singer at the top of his game, taking chances in how he uses his voice and ad-libbing in ways that impress and delight the listener.
Lyrically, the album covers a wide range of subjects in its nine songs. Drug abuse, social anger, politics, love and false religion are covered in ways that don't come across as overly-preachy or haranguing.
More than forty years after its release, the messages of Innervisions are still relevant. "Living for the City" tells the story of a young man who moves from his home in Mississippi, where his family struggles to make ends meet, to New York City, where his hopes of a prosperous new life are immediately dashed when he is taken advantage of and unjustly convicted on a drug charge, sentenced to ten years in jail. This story could be set in any year since the album's release and still ring true. The racism and the struggle to escape poverty, and the anger and hurt that accompany these things, remain prevalent.
Three days after the album's August 3, 1973 release, Wonder was involved in an accident. On his way to a benefit concert, the car in which he was a passenger collided with a truck carrying logs. A log went through the car's windshield and smashed Wonder in the head, ultimately putting him in a coma for four days.
Reflecting on his coma, Wonder said "For a few days I was definitely in a much better spiritual place that made me aware of a lot of things that concern my life and my future and what I have to do to reach another higher ground. This is like my second chance for life, to do something or to do more and to face the fact that I am alive." How prescient that Innervisions included the song "Higher Ground," with its message of transcendence and a second chance.
You may know "Don't You Worry 'Bout a Thing" from the movie Silver Linings Playbook. The song is about maintaining a positive outlook, with Wonder portraying a fast-talking guy hitting on a girl in the song's opening, telling her "Todo está bien chévere." Everything's going to be alright.
The album closes with "He's Misstra Know-It-All," about "a man with a plan" who has an answer for all criticisms lobbed at him. Many believe the song was about then President Richard Nixon. Nixon was obviously the subject of the first single from Wonder's follow-up album, Fulfillingness' First Finale's not-subtly-titled "You Haven't Done Nothin'." That's a terrific album as well, but we'll save that discussion for another day.
Today is Stevie Wonder's 64th birthday. Let his masterful Innervisions inspire you to create your own great work of art. Here are twenty of my favorite Stevie Wonder tracks.