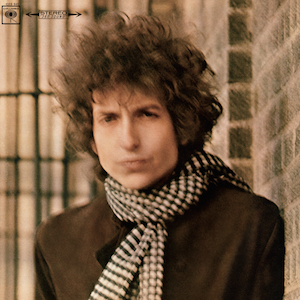 Throughout 2022 I'll be counting down my 100 favorite albums, because why not. I'm up to number ninety-three.
Freshman year of college, Michael, Ira and I decided to go see our first blue movie. On a Saturday night we took the train into Boston's North Station and crossed the street to go to the Pussycat Theater. The marquee read "NOW SHOWING: AFTERNOON DELIGHTS." Just the thought was workin' up my appetite. If the movie was even half as titillating as the 1976 number one hit by Starland Vocal Band from where it drew its title, we were in for an exciting adventure on a par with skyrockets in flight.
The reality was, shall I say, anticlimactic. First of all, when we went in, the movie was already in progress. I hate that! It's disrespectful to all those who put their craft into making the picture. More importantly, we missed the whole setup of the story, and we never did figure out why Aunt Celeste was at the construction site. And while I wasn't expecting Raging Bull or The Deer Hunter, I wanted at least a marginally compelling story and a hero who emerges from various scenarios a little weary but wiser, presented with an ample amount of exposed swimsuit areas and characters baking the potato. Afternoon Delights had many exposed swimsuit areas and baked potatoes, but little else to recommend.
In addition, how the women characters were treated in the film was frequently disturbing. They should be in charge of their sexuality. Sadly, that's not always the case in flesh flicks, which is one reason I no longer watch horn movies with women in them, though that's not the main reason.
The most disappointing thing about the film Afternoon Delights was the godawful rendition of the song "Afternoon Delight" that played over the closing credits. Atonal and devoid of personality, it lacked the charm that made Starland Vocal Band a sensation.
When the movie ended, Michael, Ira and I exited the theater, not caring to see the movie start over and answering our lingering questions about Aunt Celeste. We walked the few blocks to Faneuil Hall and treated ourselves to candy apples. It was a way to psychically cleanse our souls and to take us back to a more innocent time, a time that ended 48 minutes prior.
Blonde On Blonde would make an apt title for a motion picture designed for the purpose of erotic satisfaction, though I doubt Bob Dylan's office would approve of that title. Many years after I experienced Afternoon Delights, when I was licensing Dylan songs on behalf of Sony Music, I sent Bob's manager the details of a compilation CD of other artists' renditions of Dylan songs. Bob's manager had no objection to the concept, but he didn't care for the compilation's title. "Doin' Dylan? That sounds like something you'd see on the marquee of the Pussycat Theater across the street from Boston's North Station!" I'm paraphrasing.
For all I know, Dylan's Blonde On Blonde may have been inspired by a bareskinema movie of that title, a bawdy film with individual scenes that inspired the album's song titles: "Just Like a Woman," "I Want You," "Absolutely Sweet Marie," and "Visions of Johanna," though a scene entitled "Sad-Eyed Lady of the Lowlands" doesn't sound arousing. While the producer of the it may exist erotica flick Blonde On Blonde made an adult film for a select audience, Bob was making adult music that penetrated the mainstream of popular music. He did so on his own terms.
Blonde On Blonde the album also includes "Rainy Day Women #12 & 35" (which you thought was called "Everybody Must Get Stoned") and "Leopard-Skin Pill-Box Hat" and "Stuck Inside of Mobile with the Memphis Blues Again" and other songs that may not display the same level of craft as "Afternoon Delight" the song, which includes the lyric "The thought of rubbin' you is getting so exciting," but they did set Dylan apart from his contemporaries. Each of his albums around this time broke the conventions of what popular song lyrics could be and what singers of popular songs could sounds like.
By the by, Starland Vocal Band won two Grammy Awards for "Afternoon Delight," their first record. Bob Dylan didn't even get a Grammy Award nomination for his first album. Or his second. Or his third, fourth, fifth, sixth or seventh albums, the seventh being Blonde On Blonde. Or his eighth or ninth or…let me cut to the chase. He had to wait until his 19th studio album to get his first Grammy Award, when its track "Gotta Serve Somebody" earned the trophy for Best Rock Vocal Performance, Male. Yes, The Recording Academy finally admitted Bob Dylan's a great singer. "Blowin' in the Wind" and "Like a Rolling Stone" and "The Times They Are A-Changin'" and other earlier works of his are decent, but you must admit, they're not "Afternoon Delight."
That said, Starland Vocal Band failed to crack my ranking of my 100 favorite albums, but there's more from Bob Dylan to come on this list.
Follow Tunes du Jour on Facebook
Follow Tunes du Jour on Twitter
Follow me on Instagram