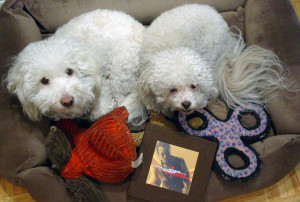 "Funky Broadway" is a song written by Arlester "Dyke" Christian. His group, Dyke & the Blazers, released it as their first single in late 1966 on tiny Phoenix label Artco Records. It was picked up by the Original Sound label for national distribution in 1967. The single peaked at #65 on the pop charts, but went top twenty on the r&b charts and remained on that listing for nearly six months.
The Broadway in the title was not named after New York City's Broadway. Depending on who you believe, it refers to a Broadway in Buffalo, New York or a Broadway Road in Phoenix, Arizona. However, in every town there's a street named Funky Broadway.
More notable is the other word in the song's title. This was the first charted record with the word "funky" in its name. It laid the groundwork and provided a name for this genre of music.
Wilson Pickett recorded a cover of "Funky Broadway" at the legendary Muscle Shoals studio in Alabama less than two weeks before the Dyke version hit the charts. It became one of Pickett's two top ten hits on the Billboard Hot 100 (the other was 1966's "Land of 1,000 Dances"). It was one of five #1s for him on the r&b chart.
Dyke & The Blazers managed to have two pop top 40 hits, both in 1969: "We Got More Soul" and "Let A Woman Be A Woman – Let A Man Be A Man." In 1971, Arlester "Dyke" Christian was shot to death. He was 27 years old.
Wilson Pickett was inducted into the Rock & Roll Hall of Fame in 1991. Born on this day in 1941, he died in 2006 after a heart attack at age 64.