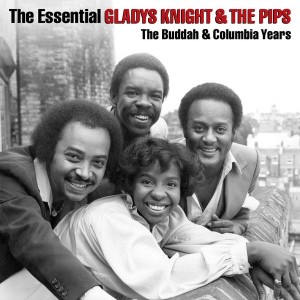 Three albums I a&r'd are now available for purchase in the iTunes store.
The Essential Gladys Knight & the Pips: The Buddah & Columbia Years includes the classic "Midnight Train to Georgia," plus the smash hits "I've Got to Use My Imagination," "Best Thing That Ever Happened To Me," "On and On," "Try to Remember/The Way We Were" and "That's What Friends Are For" (with Dionne Warwick, Stevie Wonder and Elton John). I also threw in some extended mixes, making their digital debut.
The Essential Evelyn "Champagne" King collects 30 tracks from one of the most successful disco/post-disco vocalists. The classic "Shame" is here, as are "I'm in Love," "Love Come Down" and "I Don't Know If It's Right." Plenty of rare mixes are what makes this collection essential.
The Essential Melba Moore includes the top ten disco hits "You Stepped Into My Life" (written by the Bee Gees) and "This Is It," plus 28 other tracks from the Tony Award-winning performer.
Thanks to Jeff James at Sony Music for working with me on these releases. Get 'em now!
Friday is dance day at Tunes du Jour. Today's playlist consists of selections from these three Essential collections.

Click here to like Tunes du Jour on Facebook!
Follow me on Twitter: @TunesDuJour