At Sony, Warner and Zomba, I licensed recordings for inclusion in films, television programs, commercials, videogames, on compilation albums and as samples. Around ten years ago I added greeting cards to the list.
It was then that Hallmark and American Greetings started distributing greeting cards that play a song snippet when opened. Though one may think physical greeting cards had gone out of favor, enough of them sold that we made some nice extra cash from this avenue.
One day I got an email from Carly Simon. She had heard about these musical greeting cards and asked me to explain how the economics would work. "For example, how much would I make if you licensed 'You're So Vain' for a greeting card?"
The question made me chuckle. For what occasion would "You're So Vain" be an appropriate song to have in a greeting card? I made that observation to Carly and broke down the royalties should for some crazy reason that song be used.
A week later both Hallmark and American Greetings sent me requests to license "You're So Vain" for in-card use. I'll never know for what holiday they found this song expressed the right sentiment as it ended up not being used.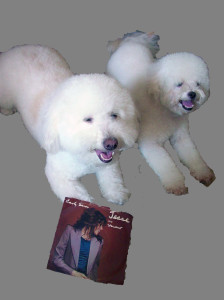 One can give Carly Simon a musical greeting card today, as it is her 69th birthday. Here are ten of her best.