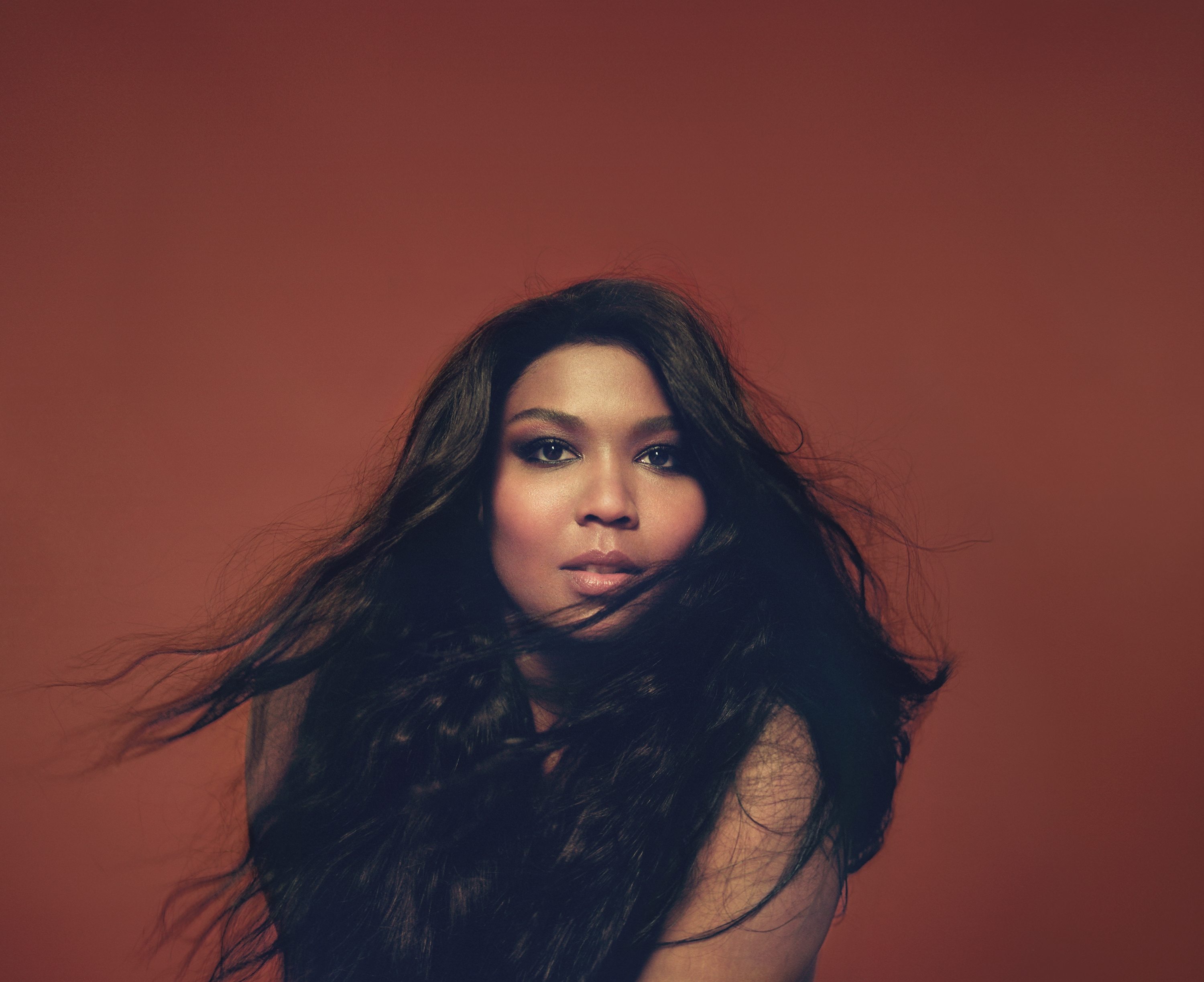 2019. I'd understand if you spent the year in your bed curled up in the fetal position, shutting out the world, gorging on gluten. That sounds like a splendid idea, as the year was an endless barrage of horror. Mass shootings, human rights abuses, fires, forced family separations, suicide bombers, extreme weather, bald-faced racism, the US government keeping children in cages, wars, unscrupulous politicians, sexual assaults, and a Jonas Brothers reunion. It's enough to push someone over the edge. Coupling all that with my personal issues of anxiety, diminishing self-confidence, uncertainty about my future, feelings of isolation and helplessness, and a desire to spend my days in my bed curled up in the fetal position gorging on gluten, and it's clear I could use a therapist.
Lizzo is 100% that shrink. She told me "You know you're a star, you can touch the sky. I know it's hard but you have to try." She advised me to "Boss up and change your life; you can have it all, no sacrifice." She said "it's time to focus on you." She convinced me to "Keep pushing like ay-yi-yi." I'll admit I don't know how ay-yi-yi pushes, though it sounded like good advice. "Go on, dust your shoulders off, keep it moving," she told me at more than one session, and I did. I said to her "Dr. Lizzo, I envy you. You're so smart and so cute!" You know what she said? You know what she said. "That's cool, baby, so is you." That's how she rolls.
Lizzo made my 2019 infinitely better. I sing along with her songs and for those three or four minutes, my feelings of anxiety and low self-worth subside and I feel good as hell.
Years ago Chris Rock had a routine about how nobody likes who they are except fat black women. Said Chris a fat black woman doesn't care what you think. She's getting done up and going out on Friday night. That's Lizzo, though it must be said that being a fat black woman doesn't inherently make one self-confident. Not seeing people who look like you represented in ads or in the arts can make someone feel there is something wrong with them. For Lizzo, add to that being broke and living in her car. Add losing her father, who encouraged her flute playing and was extremely supportive of her musical pursuits, when she was 21. Add years of releasing music that mostly went unheard, and her struggles with depression are more understandable than the self-confident star with whom we're now familiar. The realization that she's not going to look like the women in ads and the advice from her producer to make music for herself and not the world at large helped flip her mindset. Lizzo has been and is on the road to self-love and wants all of us to be on that road. She wants people to love the person they see in the mirror. In a culture where people are jealous of others who have more "likes" or followers, where people get dragged for expressing an opinion that not everyone shares, Lizzo tells us that we are more than okay being who we are. As she said at this year's MTV Awards, "It's hard to love yourself in a world that doesn't love you back, am I right? So I want to take this opportunity right now to just feel good as hell. Because you deserve to feel good as hell."
If you've made it this far in 2019 (if you've made it this far in this blog post!) without being exposed to Lizzo (or having Lizzo expose herself to you), here's a few things to know: 1) she's a fat black woman, and none of those descriptors are negatives; 2) her album Cuz I Love You was released in April and peaked on the Billboard 200 at #4; 3) her single "Truth Hurts," released in 2017, hit #1 on the Billboard Hot 100 this past September; 4) her single "Good as Hell," released in 2016, currently stands at #3 on the Billboard Hot 100; and 5) she's my artist of the year, having spent a staggering 22 weeks at #1 on Glenn's Ten, the only chart that really matters.
Other tidbits about Lizzo: She's been playing the flute since sixth grade and went to the University of Houston to study classical music on a music scholarship; while she was living in Minneapolis earlier this decade, Prince invited her group GRRRL PRTY to perform at his Paisley Park compound and on his album Plectrumelectrum; she received eight Grammy Award nominations this year, more than any other artist; in 2014, Time magazine named her an artist to watch; in 2019, Time magazine named her Entertainer of the Year.
There is a Lizzo playlist at the end of this post. Check it out, though I should note that she sometimes uses a certain word that starts with "n" (not nectarine) and a certain word that starts with "b" (not broccolini).
I heard someone say that the only reason Lizzo is so successful is because of her size. Right. Society places so much pressure on women, particularly in entertainment, to become and stay heavy. That's why the pop chart is full of plus-size women. Nectarine, please, the broccolini has talent! She can sing. She can write. She can rap. She can twerk. She can play the flute. She can twerk and play the flute at the same time. In your face, James Galway! On top of that, she's charming. She's intelligent. She's funny. She's my therapist. She's my cheerleader. She's my rabbi, my role model, and my best friend. She empowers me. I'll just come out and say it – I'm proud to be a Lizbian.
Click here to like Tunes du Jour on Facebook.
Follow me on Twitter.
Follow me on Instagram.