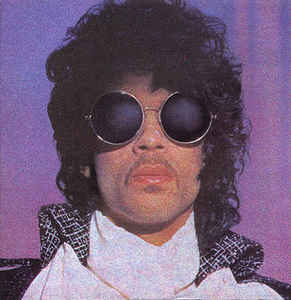 I missed Prince's debut album, For You, when it was released in 1978. My first exposure to him was hearing "I Wanna Be Your Lover" on the radio. It became a hit when I was in high school. Good song. Then I saw the video. Not what I expected. Before then I thought Prince was a trio of Black women, like The Emotions. My first visual exposure to Prince and already he was throwing my expectations.
His third album, 1980's Dirty Mind, got a fair amount of press in music magazines, and its cover art made an impression. I was interested in the guy.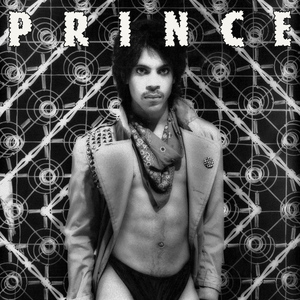 "Controversy" was a single my freshman year in college. The song grabbed me, and so I bought the 45, my first Prince record.
The life-changing moment came the following year, when I heard "1999" on KISS-FM in Boston. Holy crap! It blew my mind. It sounded like nothing else on the radio at that time or any other time. At that moment I became a big fan. I got a ride into Harvard Square, went to the Harvard Coop (the university's bookstore/ record store/ probably other things I can't remember store) and bought the 1999 album. (The same day I bought Michael Jackson's Thriller. Can you believe the two albums came out a month apart? What a time to be alive!)
From that point on I was a certified Prince fanatic. I bought the first four albums. I bought subsequent albums on the days of release. I bought the twelve-inch singles, and eventually the CD singles. And for quite a stretch there Prince continued to blow my mind. I'm still awed by his genius and marvel at how he thought to do unconventional things with his music, such as removing the bassline from "When Doves Cry," the only number one on the dance chart to not have a bassline.
I've met many great talents over the years. Brian Wilson. Tina Turner. Smokey Robinson. Norman Fell. But nothing compared 2 meeting Prince. It was in 1988. He didn't say a word, though he did sign my work stationery:
Putting together a Prince playlist and disciplining myself to keep it to thirty songs is a tough task, especially as a Prince fanatic, but I persevered. I'm not saying these are his thirty best songs, nor are they his thirty most popular songs, nor are they my thirty favorites of his songs. It's a mixture of all three of those categories (which, of course, have a lot of overlap). I threw in some of the hits others had with songs he wrote. It's by no means complete, but it's a start.
(The Spotify embed feature is STILL broken. Here is the link: https://open.spotify.com/playlist/3TrbpWDHR6CzcYRHmvSrRA?si=4367f868ddcf4e52)
Follow Tunes du Jour on Facebook.
Follow Tunes du Jour on Twitter.
Follow me on Instagram.