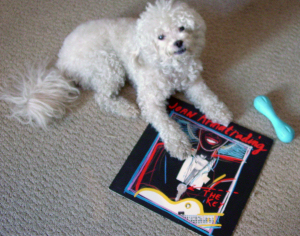 The first Joan Armatrading record I heard was 1983's "Drop the Pilot." It was her only single to make the US Hot 100. The follow-up single, "(I Love It When You) Call Me Names," got some radio play in Boston, where I was attending school at the time. I picked up her album The Key, from which these two tracks were taken, at a local used record shop.
Many years later I learned about Armatrading's song "Rosie," about a cross-dressing guy who loves to flirtingly tease the other boys. I bought it from iTunes. It's a fun number with a reggae rhythm.
Enjoying these three songs, I should have dived deeper into the Armatrading catalogue, but I didn't do that until yesterday. I saw that today is her birthday, so I took that as my cue to discover other tracks from her.
Today's playlist was compiled from tracks suggested by music writers and her fans. If anyone reading this is a Joan Armatrading fan, let us know if there are other tracks of hers you think are essential listening.
Besides the music discovery, the other thing I learned about Armatrading from my web research yesterday is that she married her girlfriend in 2011. A belated congrats to them!
Click here to like Tunes du Jour on Facebook!