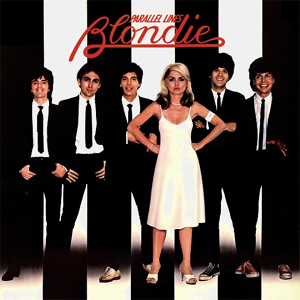 You may not know the name Mike Chapman. Then again, maybe you do. Chances are I don't know you, so I have no idea what familiarity you may have with the name Mike Chapman. Even if I do know you, I don't know everything that you know. I mean, I don't know how much familiarity you have on certain subjects. Of course, you know things I don't. Where am I going with this? I forgot. I'll start over.
Mike Chapman. Even if you don't recognize the name, chances are you recognize his hit songs. He produced Blondie's Parallel Lines album. He produced Get the Knack. He produced lots more, some of his earlier efforts with his former business partner Nicky Chinn. The Chapman-Chinn team is also credited with writing many hit songs, as is Chapman without Chinn. Have you ever heard Toni Basil's "Mickey?" Of course you have. It was written by Chapman and Chinn. Do you know Tina Turner's "Better Be Good to Me?" That was written by Chapman and Chinn with Holly Knight.
Today's playlist consists of nineteen songs on which Mike Chapman has a production credit, with Sweet's "Ballroom Blitz" as a bonus track. Chapman didn't produce that, though he and Chinn wrote it, as they did Sweet's hit "Little Willy." I love both of those records! Chapman and Chinn also wrote but didn't produce the Huey Lewis and the News hit "Heart and Soul." It's no "Ballroom Blitz." If you want to listen to it, you're on your own.
Today may be Mike Chapman's birthday. Then again, maybe it isn't. It depends on what website you look to to get your information. Either way, the man is responsible for so many great hits, and that's reason enough to post a playlist of some of his finest work (plus Rod Stewart's "Love Touch," which Rod agrees isn't his finest, but whatevs). Included are the original versions (produced by Chapman) of the previously-mentioned hits for Toni Basil and Tina Turner.
Click here to like Tunes du Jour on Facebook!
Follow me on Twitter: @TunesDuJour
Follow me on Instagram:@glennschwartz