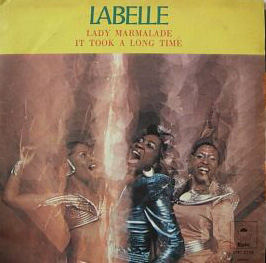 Nineteen seventy-five was a pivotal year for disco music. The genre was still very young; the name "disco" as a reference to the music genre was coined just two years earlier by journalist Vince Aletti. Disco music crossed over into the mainstream with more frequency, yet was not as ubiquitous a presence on the pop charts as it would become in the ensuing years of that decade. Artists who had their first top 40 singles in 1975 include Gloria Gaynor and KC and the Sunshine Band. In December of 1975, Donna Summer made her first appearance on the Hot 100 when "Love to Love You Baby" made its debut, having already been a smash in the clubs. The Bee Gees updated their sound in 1975 with "Jive Talkin'," which became their first top ten single since 1971. Ben E. King, who had hits in the early 1960s as a solo artist and as the lead singer of The Drifters scored his first top ten pop hit since 1961's "Stand By Me" with the funky "Supernatural Thing." As the lead singer of the trio named after her, Patti LaBelle scored her first top ten hit in over a decade with "Lady Marmalade." Veteran acts such as Frankie Valli, The Temptations, The Miracles, The Isley Brothers and Esther Phillips filled the dance floors. And it was in 1975 that the world was doing the hustle.
Today's playlist is made up of forty disco gems from 1975.
Click here to like Tunes du Jour on Facebook!
Follow Tunes du Jour on Twitter.
Follow me on Instagram.