As a songwriter, Gloria Jones charted with Gladys Knight & the Pips' "If I Were Your Woman," the Four Tops' "Just Seven Numbers (Can Straighten Out My Life)," and Marvin Gaye and Diana Ross' "My Mistake (Was to Love You)." As a producer, Gloria Jones hit the top ten on the disco chart with Gonzalez's "Haven't Stopped Dancing Yet." But as a lead singer, Jones failed to make the pop, r&b or dance charts.
In 1973, while on a trip to the United States, British DJ Richard Searling purchased a copy of a Gloria Jones single from 1965. The A-side was a song called "My Bad Boy's Comin' Home," but it was the B-side that really got Searling's attention.
Northern soul music (uptempo American soul music in a sixties Motown vein yet without commercial success) had a large cult following in the northern England at that time, and Searling played the Gloria Jones b-side during his sets.
Northern soul fan David Ball loved the song. When he and his musical partner, Mark Almond, who together comprised the duo Soft Cell, were looking for a song to cover, they went with the Jones song, thinking it would be interesting for a synth band to cover a soul tune. Their record label asked them to add guitar, bass and drums to the track, but the duo refused. Despite this, the label put out the singer. Almond told Rolling Stone magazine "We thought if we were really lucky, we'd scrape into the top 75 in Britain. We didn't think anything would happen over here [in the US]."
Soft Cell's recording of "Tainted Love" became a smash worldwide. In the US, it spent 43 weeks on Billboard's Hot 100, a record at that time. Said Gloria Jones of the Soft Cell recording "Their version was far better than mine."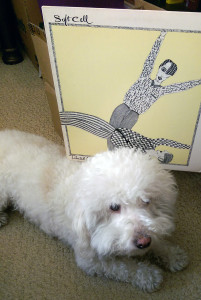 This week, Tunes du Jour celebrates Throwback Thursday with twenty great tunes from 1982, kicking off with Soft Cell's version of "Tainted Love," but first, check out Gloria Jones' original:


Click here to like Tunes du Jour on Facebook!
Follow me on Twitter: @TunesDuJour