Hey, reader(s), Tunes du Jour is now on Twitter! Engage me in a way that only a tweeter can! You can find me at @TunesDuJour.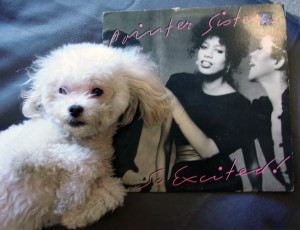 Friday is dance day 'round these parts. Today's party playlist kicks off with birthday woman Anita Pointer, who leads her sisters in telling us how excited she is to turn 67 today.
Have a terrific weekend!
Click here to like Tunes du Jour on Facebook!