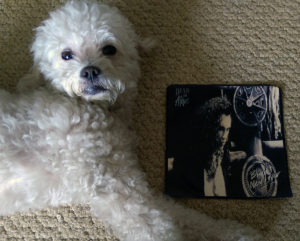 Early in the career of the group Dead or Alive, UK music magazine Melody Maker described their lead singer Pete Burns as "a cross between Bette Midler and Jim Morrison." Sure.
At the time Burns was sharing a home and a bed with his wife Lynne and his lover Steve. His marriage with Lynne dissolved in 2006, the year he announced his engagement to a man named Michael.
Today Burns celebrates his 57th birthday. Tunes du Jour kicks off its weekly dance party with Dead or Alive's "Brand New Lover," with lead vocals by the man Melody Maker called a "transvestite sex symbol." Sure.

Click here to like Tunes du Jour on Facebook!
Follow me on Twitter: @TunesDuJour
Follow me on Instagram: @GlennSchwartz
Save