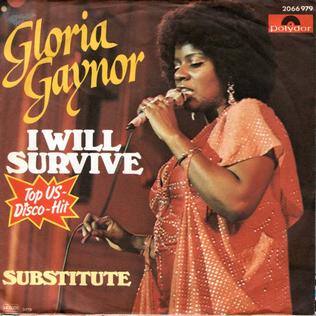 Nineteen seventy-nine was a very good year in music. In compiling today's Throwback Thursday playlist focusing on 1979 I had so many very good songs from which to choose. 208 songs, to be exact. That's how many 1979 cuts bring me much joy. There are another 181 1979 tracks I also like. Somehow I was able to whittle it down to the 30 cuts below. Some years it's a struggle to come up with 30!
Disco was at its commercial peak in 1979. So many of the disco songs that charted then remain popular today – "I Will Survive," "We Are Family," "Y.M.C.A.," "Don't Stop 'Til You Get Enough," "Hot Stuff," "Good Times," "Heart of Glass," "Ring My Bell," "Knock on Wood," "Got To Be Real." While the genre seemed omnipresent, there was more to 1979 music than clams on the half shell and roller skates roller skates. Hear what was going on below.
Follow Tunes du Jour on Facebook.
Follow Tunes du Jour on Twitter.
Follow me on Instagram.